Thank you to everyone who participated in the April 2023 Fox Hunt!
This time, Dan – KA9OIL and Matt – AF9Q hid just one VHF transmitter.
Matthew with his wife Stephanie hunted for the transmitter using 3 element arrow antenna with an offset attenuator and a HT. The "Green Eggs and HAM" team found the transmitter withing an hour.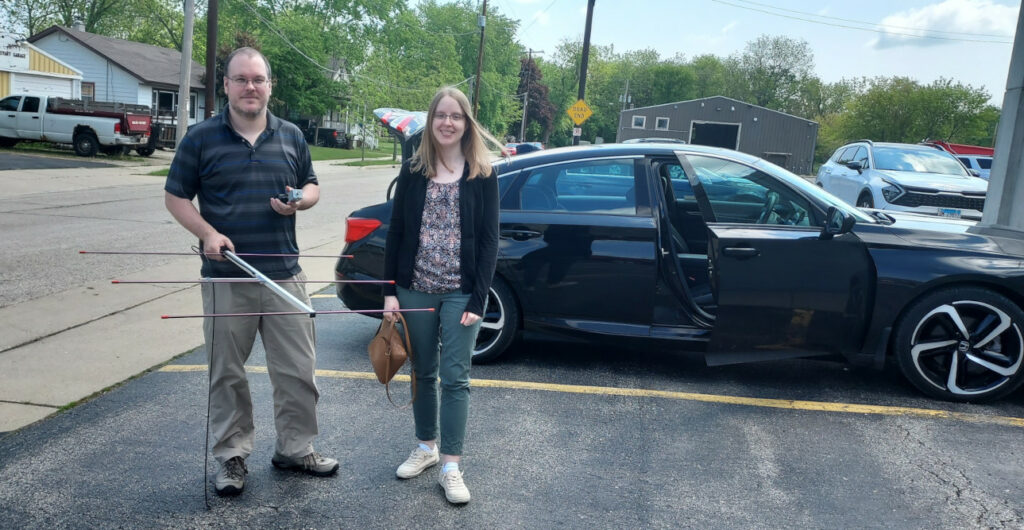 After the hunt, we enjoyed lunch at the Castlewood Restaurant in Sturtevant. Thank you all for participating!